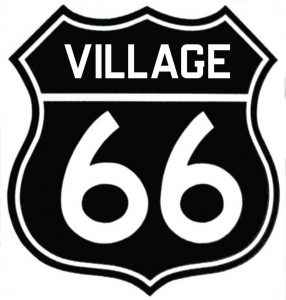 Route 66
Our Children's ministry here at Village Church is called Route 66 and that comes from Deuteronomy 6:6-7 which states, "And these words that I command you today shall be on your heart. 7 You shall teach them diligently to your children, and shall talk of them when you sit in your house, and when you walk by the way, and when you lie down, and when you rise." One of our goals is to equip parents to be the main spiritual caregivers in the home and to be able to minister well to their Children.
One of the focuses of our Children's ministry is that the children receive an age-appropriate theology and Bible study. Every child that goes through our children's ministry will hear lessons from every part of the Bible. We are able to accomplish this by using David C. Cook's curriculum, "tru." This curriculum goes through the Bible in a year and includes parent pages for you as the parents to stay involved with your kids.
Please follow the tabs to find out more information about our AWANA and VBS programs.
Here is some information about Sunday Mornings for our Children's ministry here at Village: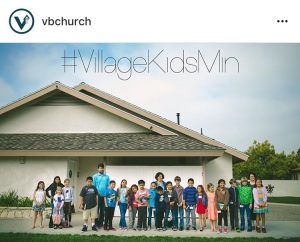 Sunday Morning
10:00am-11:00am
Preschool-Kindergarten are dropped off at this time in their room (C.E. 1) and begin their 1st hour class. The preschool program is directed by Stephanie and she schedules several different people and teams to lead these kids each week.
1-6 graders are signed in during greeting time in the breezeway then are taken by their teachers to the kid's worship (C.E. 5) center of our C.E. building. This class is led by Mary and Lydia on odd months and by A.J. and Nathan on even months. Kid's worship is led by Justin and occurs every week when they first arrive. Our goal with this time is to see the kids learn how to passionately worship God through song.
11:00am-12:00pm
1-3 graders are picked up by their second hour teachers from the Kid's worship center and begin a more in depth look at their Bible lesson for the day. This class is co-led by Chuck and Elaine with Richard and Blanca also helping.
4-6 graders are also picked up by their second hour teachers from the Kid's worship center and will follow a similar format as the 1-3 graders, but with more age-appropriate study. This class is led by Tim and Joe.
Preschool-Kindergarten- begin their 2nd hour class and start with a new team. This team will do a craft and delve more in depth to the Bible story as well.
All of our leaders are CAPP (Child Abuse Prevention Program) trained and have been screened by the Children's Ministry Director.
If you have any questions please contact: aj@villagebible.com or feel free to call the office and we would love to talk to you. Looking forward to seeing you soon!