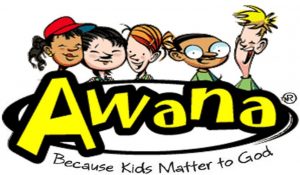 AWANA
Approved. Workmen. Are. Not. Ashamed.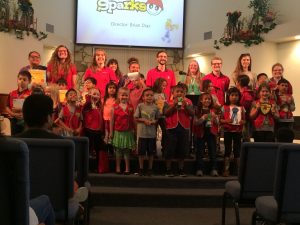 Here at Village Bible Church Route 66 Kids Ministry, our vision is to make God a part of our everyday experiences.  To help encourage kids in their faith walk during the week (during the school year and with the exception of holidays and breaks), we have an amazing Wednesday midweek ministry called, Awana Clubs. The Awana program is a fun and interactive ministry that teaches kids age-appropriate Bible lessons and scripture memory, with the attraction of high-energy games and awards. But most importantly it aids as a discipleship tool for the entire family. The launch for Awana this year is September 21st, 2016 from 6:30 p.m.-8:15 p.m.  The Awana program is targeted towards Nursery through 6th grade.  The program commander is our Assistant Pastor Andrew (A.J.) Bessey, who oversees all of our children's ministries.
Our age groups include the following: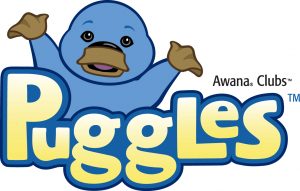 Puggles (2's and 3's): directed by Blanca
The word "puggle" is a common term for a baby platypus. But here in the Awana program, Puggles is an enriching program for your pre-Cubbie kids (usually older 2- and younger 3-year-olds) that presents basic biblical concepts: We are a unique creation of God and God loves us very much. The Puggles will be meeting in the Toddler room in the nursery and must be signed in and out by a parent or guardian each week.

Cubbies (Preschool): directed by Sharyn
With games, puppets, crafts, awards and other activities, the Cubbies preschool program is a place of fun Bible learning. Most kids at this age are learning their ABC's, colors, shapes and numbers.  Why not add the learning of God's words to their memory and plant something in their hearts and minds for a lifetime.  Cubbies will be going through the Appleseed book this year and meeting in the preschool Green room in the CE bldg on main level. Parents must sign Cubbies in and out each week.

Sparks (Grades K-2): directed by Brian
The Sparks program is firmly grounded in Scripture. The three handbooks feature: Basic truths about God, Jesus Christ, salvation and the Bible, A clear and consistent presentation of the gospel message and an increased emphasis on Scripture memory over our preschool materials. In three years, a child will learn and review over 100 verses, many of which cover salvation and key Christian doctrine.
Club meetings are divided into three segments: Bible teaching, worship, award presentations and the gospel message, Small group interaction and completion of Bible-based lessons and Age-appropriate games on the Awana game circle. Sparks will be meeting in the CE building down on the main floor in the Blue and Red rooms. Sparks and their parents will sign in and out at the Red room.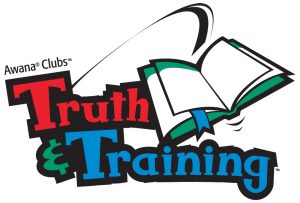 Truth and Training (Grades 3-6): directed by Patrick and Nathan
The name Truth & Training reflects the passion of Awana to teach third-grade through sixth-grade boys and girls the truth of God's Word and to train them to follow Christ in their daily lives. Our goal is that many of today's young people will become tomorrow's church leaders. T&T is the program that trains the leaders of tomorrow — today.  By the time a child has completed T&T, he will have learned and reviewed over 400 verses! T&T clubbers and parents will sign in in the gym and sign out upstairs in the CE building
Pricing and more information is available upon request.