"Charm is deceptive, and beauty is fleeting; but a woman who fears the LORD is to be praised."   Proverbs 31:30
Welcome to the
Women's Ministry Page!
On this page you will find information about upcoming events and ways to get involved with the other ladies at Village Bible Church!
============================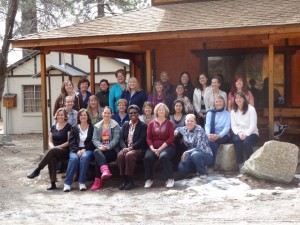 Women's Retreat 2017 – "It is Well with my Soul: A study in the Beatitudes"
We so appreciated the time of fellowship and learning at this year's retreat! If you were unable to attend, you may download the audio of the retreat below (coming soon). If you would like the retreat booklet, please contact the church office and one can be printed for you (714-537-0669).
Session One – Introduction to the Beatitudes
Session Two – Blessed are the Poor, the Mourning, the Meek and the Hungry
Session Three – Blessed are the Merciful, the Pure in Heart, the Peacemakers and the Persecuted
Session Four – Salt and Light
2017 Village Christmas Craft Fair
Check out the webpage for details. Happening November 18th, 2017, from 9am to 3pm.
Women's Bible Study – Starting Thursday, Sept 14
We will be going through Esther in the fall, and Colossians in the spring – Jennifer Thompson facilitator
Thurs. mornings 9:30-11:00 in the prayer room
Thurs. evenings 7:00-8:30 in the conference room (in the office)
=========================
Women's Ministry Team
Janene Zirges – Director
LeAna Wilson
Sharyn Dike
Amy Powell
Karen Hoisington
Linette Lavey
As an extension of the ministries at Village Bible Church, our mission is to:
Endeavor to reach out to women in our church and community.
Encourage community through events designed just for women.
Equip and Engage women in the study of God's Word.
Energize women to embark on various ministry opportunities within Village Bible Church.