Biblegateway.com allows you to read and study the Bible in various versions.
The Unbound Bible is available through Biola University and is a great online Bible Study tool. You can use online Bible dictionaries & encyclopedias, language tools, commentaries, maps, and a lot of other great search tools.
We partner with Horizon Pregnancy Clinic who provides care and support for women who are pregnant. HPC does a fantastic job of informing and caring, giving real solutions in support of the sanctity of life.
This is a great resource from the Colson Center to help us pray for the unborn children and understand the issue of abortion.
Focus on the Family is a great resource for biblically-based support and information on relationships & marriage, parenting, social issues, and other life issues.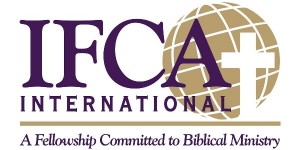 IFCA International
IFCA International is "a fellowship committed to biblical ministry." This is the fellowship of churches that VBC has chosen to identify with.