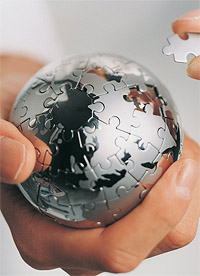 Village Articles and Reports
Our Church Constitution and Bylaws is downloadable in PDF format. You can read our purpose, mission, foundational principles, and beliefs, as well as answer any questions about how Village Bible Church is governed.
Youth Permission Slip and Medical Release Form
Now you don't have to worry about finding misplaced permission slips any more! You can even save all of your personal information on the form on your own computer so you don't have to spend time filling in the same information over and over!
You can find pdf's here of the Rooted Reading plan that we are following as a congregation.
This blog encourages men to be the spiritual leaders of their homes and in the church.  Check it out and participate!
Biblegateway.com allows you to read and study the Bible in various versions.
Focus on the Family is a great resource for biblically-based support and information on relationships & marriage, parenting, social issues, and other life issues.
We partner with Horizon Pregnancy Clinic who provides care and support for women who are pregnant. HPC does a fantastic job of informing and caring, giving real solutions in support of the sanctity of life.
The Unbound Bible is available through Biola University and is a great online Bible Study tool. You can use online Bible dictionaries & encyclopedias, language tools, commentaries, maps, and a lot of other great search tools.